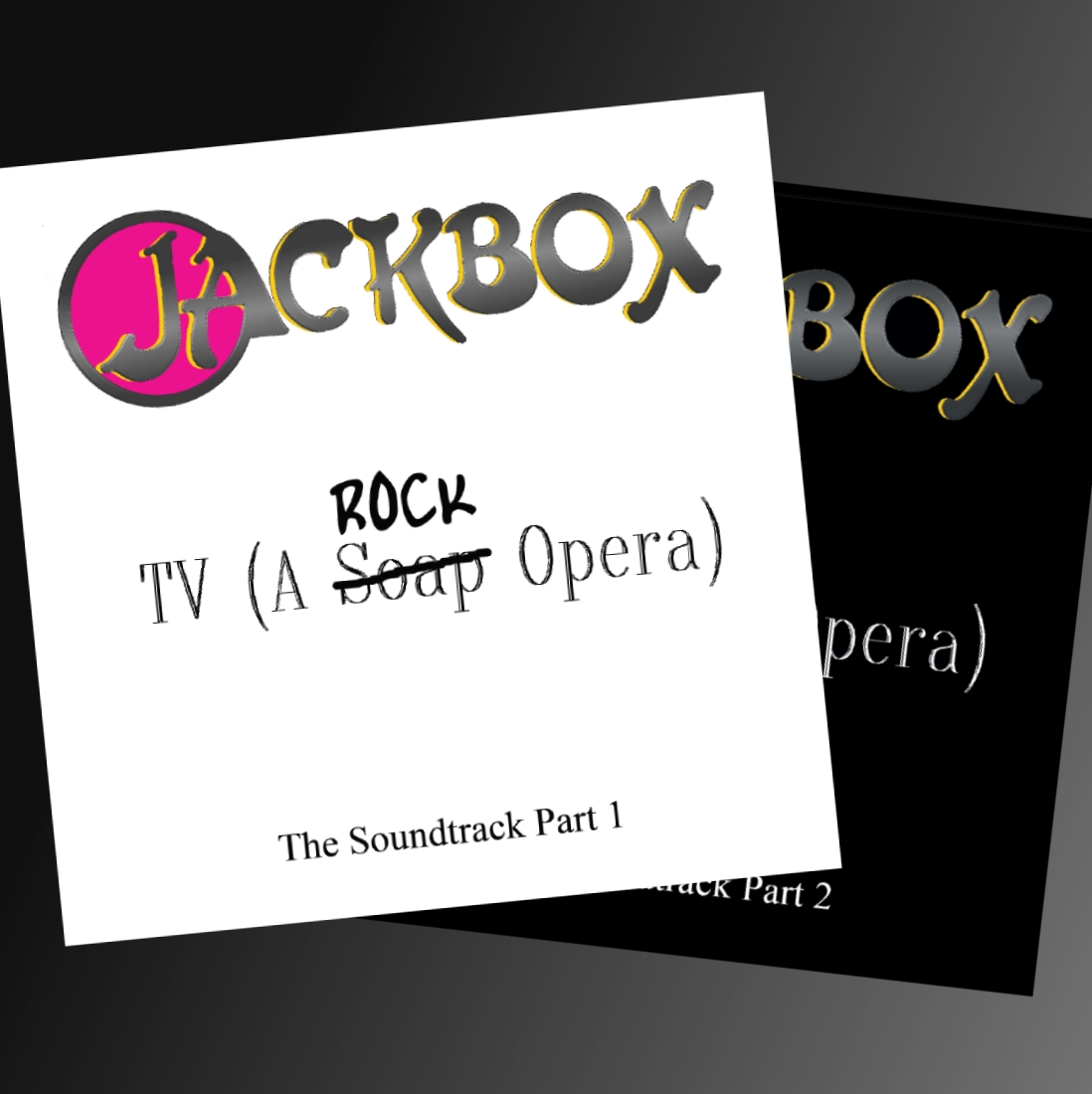 "TV (A Soap Rock Opera)"
is probably the most ambitious project JACKBOX has ever worked on.
The Soundtrack wich has been released first contains 11 of the main songs.


The Musical wich will be released soon contains besides the (slightly differing) main songs additional tracks with musik and dialouge.
And it will provide the full story of Timmy the poor TV addict.
Now we want to thank our two guest musicans who helped us with this album.

Sabrina Scharrenberg,
who really did a great job performing backing vocals.

Raimund Burke,
for his awesome outro solo on Black Hole.
Thanks a lot!
Read more about it soon!